Welcome to Classic Suites Cleveland TN.
Classic Suites Hotels in Cleveland, TN offers residential style bed room suites with full kitchen and all of the amenities and services travelers have come to expect. The Classic Suites of Cleveland is located in fashionable Cleveland. Classic Suites in Cleveland Tennessee is conveniently located to Cleveland State Community College and Bradley Square Mall. There are many great restaurants nearby such as Applebee's, O'Charley's, Denny's, Ryan's and outstanding places for shopping.

At Classic Suites of Cleveland is the Place to stay in Cleveland, you can count on a friendly welcome, a room that's clean and comfortable, great features and amenities, and services that will make you want to return.

Classic Suites Hotel of Cleveland is ideally located for sightseeing activities, as it is only 20 minutes from top attractions such as Tennessee Aquarium, IMAX Theatre, Rock City and more.
---
Hotel Features

Free WiFi
Free Parking
Free Local Calls
24 Hour Desk
Copy and Fax Center
In Room Laundry *(Extra Charges apply)
37 inch Flat Screen TV in Living Area & 32 inch TV in Bedroom Area
Cable TV with HBO, CNN, and ESPN
Memory Form Mattress, Microwave and Fridge
Coffee Maker, Iron & Ironing Board
Suites with Full Kitchen and Separate Bedroom
NO Pets Allowed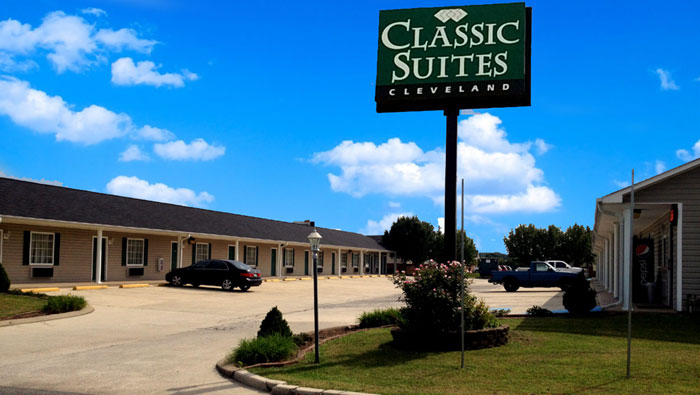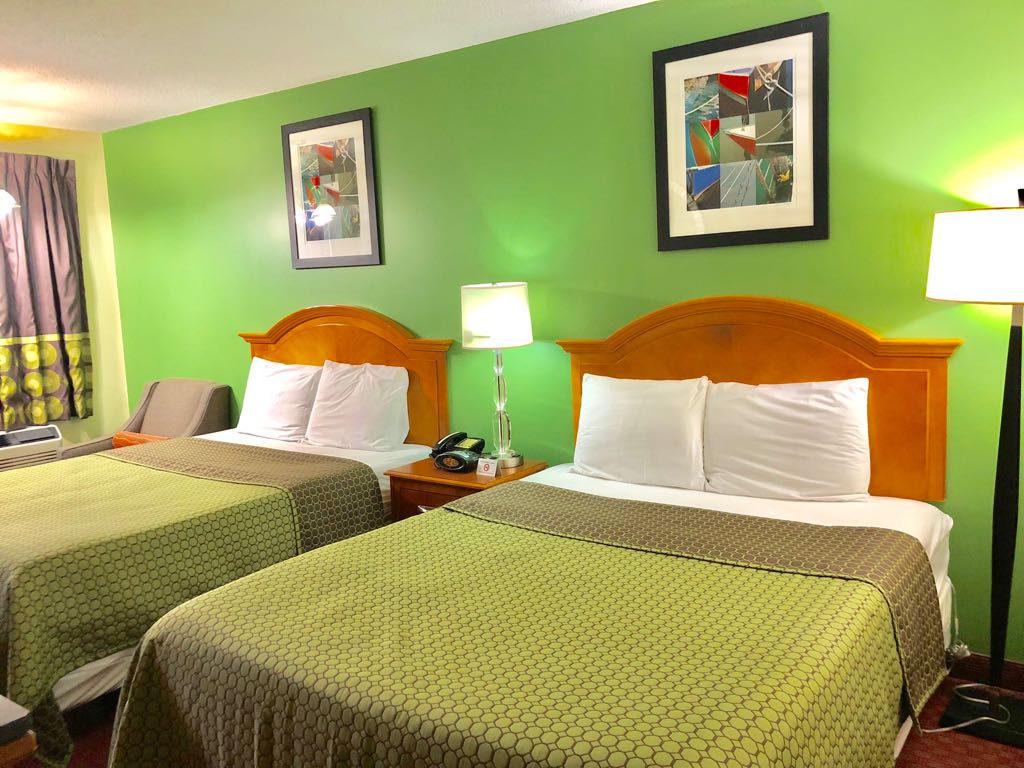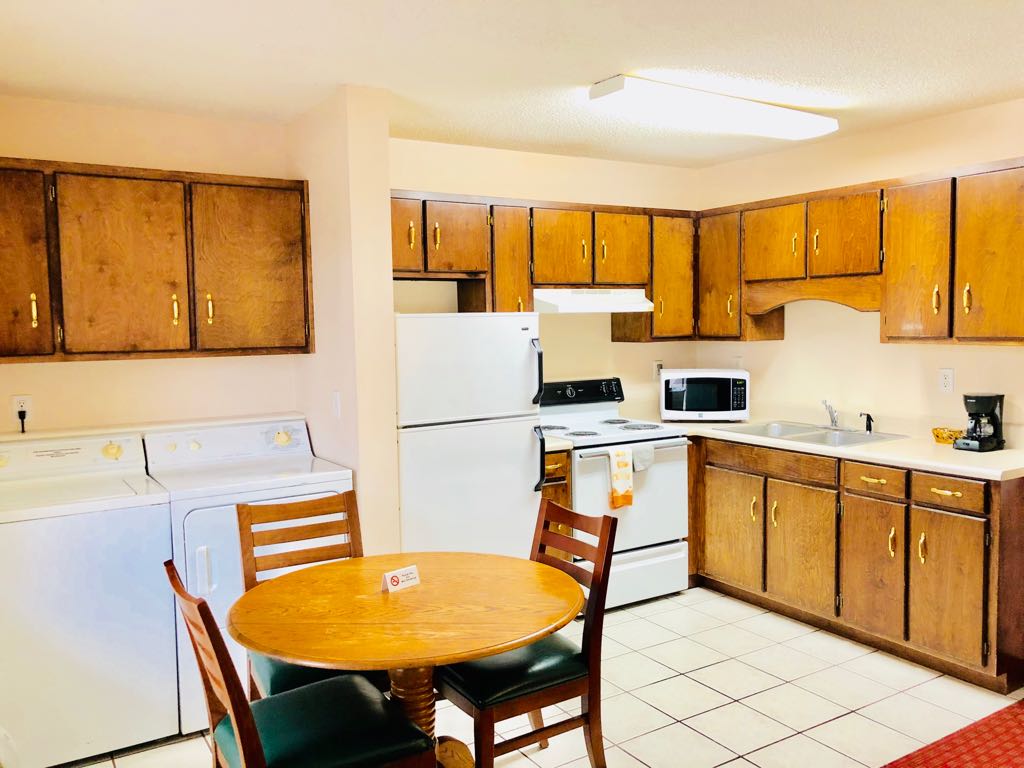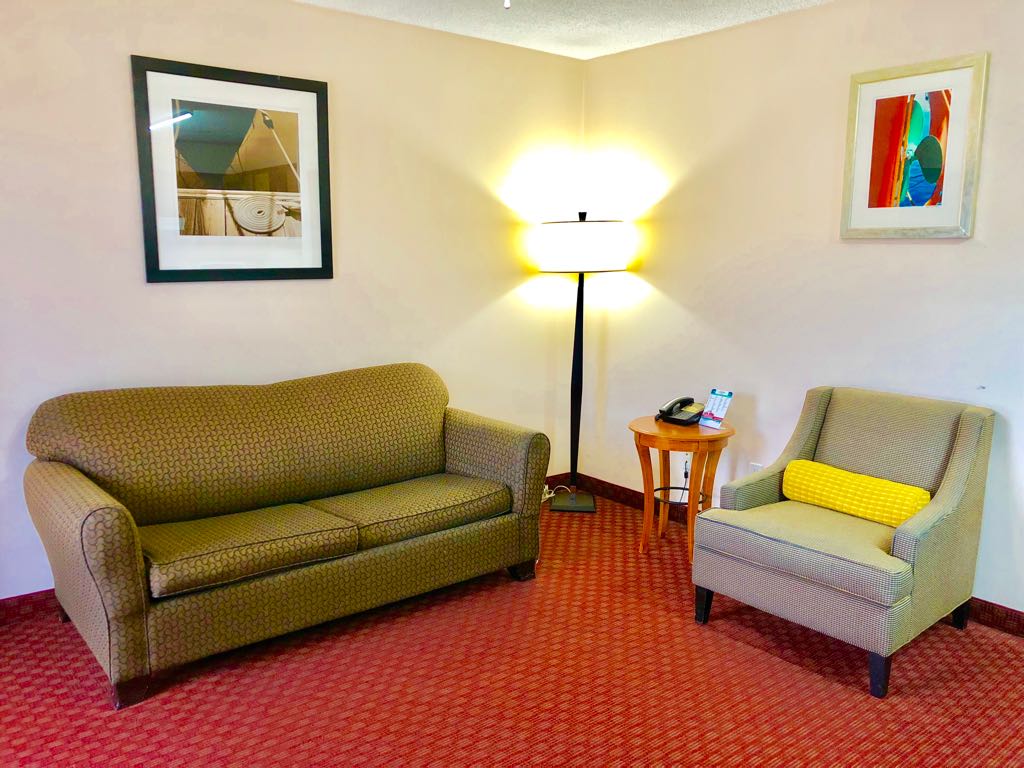 Activities : Nestled in the heart of the Ocoee Region in Southeast Tennessee lies Cleveland/Bradley County, Tennessee. Nature's playground with whitewater rafting, hiking, biking, fishing and camping in the Cherokee National Forest. Cleveland is the perfect place to rest, refuel and reenergize while enjoying the Ocoee Region of Tennessee.
Airport : The Chattanooga Airport offers many of the amenities found in larger airports with the convenience and hospitality of a smaller airport.
Attractions : The community offers a seasonal climate, major transportation advantages, a diversified economy, traditional family values and a natural playground set against a picturesque backdrop. What more could you want?
Business : Since 1904, Cleveland has been the headquarters for the international offices of the Church of God, one of America's oldest continuing Pentacostal denominations. More than 6.5 million people claim Church of God membership around the world. A 24-acre campus at the corner of Keith and 25th streets is a beautiful asset to the city and includes three major office buildings and a Prayer Garden that is accessible to the city's Greenway.
Dining : The sites and activities around the Ocoee Region can certainly work up an appetite. In Cleveland, our variety of dining options create a culinary scene that is hard to beat! Upscale dining rooms coexist with neighborhood bistros, family-owned eateries, spirited pubs and high-profile chain establishments.
Golf :Cleveland Country Club 345 Kyle Ln NW Cleveland (423) 336-3661. From your first drive up to the clubhouse, or your final drive on our 18th fairway, everything about Cleveland Country Club says quality.
Government : Local officials, state legislators and congressional delegates impact our community with decisions on a variety of issues, ranging from downtown development, education and healthcare to industry recruitment, workforce development and funding for infrastructure.
Hospitals : SkyRidge Medical Center ( Main Campus ) 2305 Chambliss Avenue NW, Cleveland, TN 37311 (423) 559-6000. For more than 59 years, SkyRidge Medical Center has served the healthcare needs of citizens in Bradley County and the surrounding communities.
Shopping : Whatever treasure you're looking for, you'll find it here in Cleveland, Tennessee! Whether you're interested in antiques, unique gifts, books, original art or name-brand clothing, Cleveland, Tennessee has a variety of shopping experiences for you to enjoy.
University : Cleveland State University and Lakeland Community College. The Cleveland State Partnership Office is located in the Holden University Center at Lakeland Community College. Cleveland State Partnership Office
7700 Clocktower Dr. Holden University Center, 111 Kirtland, OH 44094. We can be reached at (440) 525-7471 or lcc@csuohio.edu
Classic Suites Cleveland Tennessee TN Hotels Lodging Accommodations Budget Affordable Motels Cheap Vacation Packages Specials Weddings Business Travelers Business Meetings Extended Stay